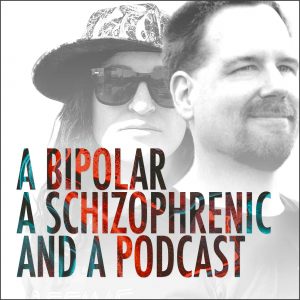 A Bipolar, a Schizophrenic, and a Podcast was the first podcast by people with mental illness for people with mental illness. Each episode looks at life through the unique lens of people living with depression, schizophrenia, and bipolar disorder.
Its original run ended in 2019 after garnering massive praise in the mental health community and boasting tens of thousands of listeners. Now back for a limited run of 10 episodes with the first episode launching on January 4th, 2022. Episodes weekly through the end of the season.
Latest
All Episodes
So it's like spend your money, have less money, get on Medicare or have more money, have no health insurance. . . It doesn't make any sense. You're stuck in an endless cycle. ~MIchelle Hammer
Bipolar and schizophrenia...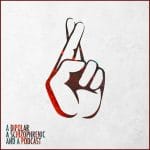 "It's called two truths and a lie. It's called A Bipolar, a Schizophrenic, and a Podcast. It's not called blow sunshine up your ass and make you feel better." ~Gabe Howard
Season two episode one brings back fan favorite...