Anticipating Emergencies: The 411 on 911
TAGS:
There is nothing so strong or safe in an emergency of life as the simple truth." –Charles Dickens, English novelist
According to the Centers for Disease Control and Prevention, in 2007 emergency departments across the country handled nearly 116.8 million visits, of which 12.5% resulted in a hospital stay.  How many of these 14,600,000 patients had anticipated, let alone planned for, this unexpected change of scenery? The simple truth is that when an emergency strikes, forethought and research are often the only tools we have at our disposal.
Hospital stays mix disease and diagnosis, joy and despair, and physical and mental tribulations, all of which are encompassed by matters of life and death.  When they are precipitated by an unexpected visit to your local emergency department, there is a strong chance that chaos may rule the day, at least from the point of view of patients and their loved ones.  No matter how far modern health care technology has advanced, knowing how to effectively manage an unexpected medical emergency remains an art form of sorts, and can go a long way toward ultimately reducing stress and improving the patient's outcome.
Should a medical emergency occur, the ways in which an individual interacts with the nearest hospital might mean the difference between life and death. Under Federal law, hospital emergency departments are open to everyone, regardless of age, race, sex, nationality, economic status or insurability. This tends to make them crowded places. To keep the local emergency department running efficiently, prospective patients should be mindful not to make "non-emergency" hospital visits which can be treated by doctors or clinics during regular hours, while those who are truly sick should seek medical attention sooner rather than later. Thankfully, across the United States there are three magic numbers that just about everyone knows: 9-1-1. Although these numbers may be easy both to dial and remember, knowing when to make that call can be a challenging ordeal.
Preparing for the unexpected medical emergency is no pleasant task, but understanding the options available to you and your family – even if they are outside of your control — is a reasonable place to start. Information gleaned from the following guidelines may help calm those involved, even when help is on the way.
Know Your Local Options
While many people who do not work in the medical field think that emergency services will be the same wherever they go, the truth is that not all health care facilities are created equal. There are many different types of hospitals in the United States, such as acute care centers, long-term care facilities, and psychiatric (mental health) institutions.  Any one place may proudly display the word "hospital" on its front door, though that does not necessarily mean it is the right place for you to be.
Acute care hospitals are equipped to treat disease, physical injury or trauma, and often assist with recovery after surgery. Most of these host a multidisciplinary team of health care professionals trained in the use of sophisticated technical equipment and materials. Acute care hospitalization is necessary for only a short time, with the goal of discharging the patient once he or she is determined to be healthy and stable pursuant to industry standards.
Long-term care hospitals are certified as acute care hospitals, though they normally focus on patients with an estimated length of stay in excess of 25 days. These facilities typically include comprehensive rehabilitation, respiratory therapy, head trauma treatment, and/or pain management. Psychiatric or mental hospitals specialize in the treatment of serious mental disorders, and they vary widely in approach to treatment and methodology.
While chances are that if you are heading toward a trauma center it is via ambulance, this designation refers to any hospital certified to provide comprehensive emergency medical services to patients suffering from traumatic injuries. Trauma centers vary in their specific capabilities, which are usually defined by a "level" status.
A Level I trauma center provides the highest level of surgical care to trauma patients. It has a full range of specialists available 24 hours a day, and other specialists must be promptly available. A Level II trauma center provides comprehensive trauma care and supplements the clinical expertise of a Level I institution. It provides 24-hour availability of all essential specialties, personnel, and equipment. A Level III trauma center does not have the complete range of specialists, but it does have the necessary resources for emergency resuscitation, surgery, and intensive care needed for most trauma patients.
Do Some Research Before Trouble Strikes
Again, when preparing for the unexpected, information is a powerful ally. Your local hospitals may vary in the services they provide, as well as the level of care within each basic service, and the midst of an emergency is no time to familiarize yourself with their differences.  For example, hospitals that provide cardiac care may not share the same ability to detect, diagnose, and treat cardiac events. This can be measured by the sophistication of diagnostic technology available, as well as the degree to which each hospital can provide invasive cardiac treatment.
Likewise, a hospital listing pediatric services may provide medical treatment for infants, children, and adolescents from 3 months to 13 years of age. Some may have specialty services available for newborn babies in need of intensive medical attention (an area often called the Neonatal Intensive Care Unit (NICU)). Others are capable of providing these specialty services for children and adolescents, but not newborns (an area often called the Pediatric Intensive Care Unit (PICU)).
Most acute care hospitals offer general surgery, which typically focuses on abdominal organs, including the intestines, esophagus, stomach, small bowel, colon, liver, pancreas, gallbladder and bile ducts.  Others may provide surgical services by an ear, nose and throat (ENT) surgeon, a plastic surgeon, or urologist.
Hospitals even vary in the services they provide for women's health care needs. The scope of obstetrical and gynecological (OB/GYN) services, including surgical services, may vary by facility, and does not always indicate the availability of general maternity care.
Be Prepared
To make sure you are as ready as possible for a medical emergency, take some time to identify those hospitals nearest to you, as well as the range of care they offer.  While this may seem obvious, many people put this simple task off until they find themselves with an actual emergency on hand.
Write down any relevant emergency phone numbers with a list of corresponding services and keep it in a handy place accessible to all family members.  If possible, print out directions to all local medical facilities, in case you are instructed to follow emergency workers.
If you have an outstanding medical condition or one that has recently been treated, it is a good idea to keep a notebook detailing your issues, treatment, and medications taken, as well as the names of any treating physicians.  This can help first responders to the scene and will provide a patient with greater peace of mind once at the hospital.
Should a language barrier or religious issue be cause for concern, the sooner the facility is made aware, the faster it can take the necessary steps to provide whatever tools or services the patient may require.
Err on the Side of Caution
Of course we are not always able to pick choose our hospital, especially in the middle of a medical emergency.  That said, a medical emergency is not the best opportunity to research the differences between hospitals, and it is never the time to research the differences between trauma centers. By taking the time to anticipate your family's needs in the event something unexpected should occur, you will be better equipped to handle the situation in an intelligent and timely fashion.
No matter how prepared you may be for that next tricky encounter with the unexpected, if you are ever in doubt of whether a situation is an emergency, you should call 9-1-1 immediately. It is always better to be safe and let the 9-1-1 operator determine if you need emergency assistance. Just as important, never disregard or delay medical advice or treatment as a result of something you read on this or any other website. Part of being prepared is knowing when to let the experts do their job.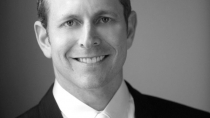 Craig Boyd Garner Bio
Craig is an attorney and health care consultant, specializing in issues surrounding modern American health care.
Learn More
---